The Darebin Parklands Association acknowledges the Wurunjeri people as the traditional owners and custodians of this land and pays respect to their elders past and present.
Download our map of the Parklands - very detailed!  Click here
News and Upcoming Events
Parklands Jigsaw Puzzle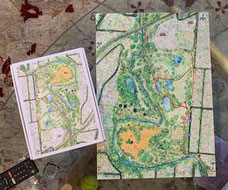 Darebin Parklands featured on ABC Gardening Australia
The popular ABC program Gardening Australia recently filmed a segment at the Parklands with head ranger Peter Wiltshire.  The episode featured the success of the Parkland's next boxes and chainsaw hollows.
For more details see the DCMC website here
2020 Calendar of Events
Important!  Due to the current restrictions on what we can organise we have cancelled many of our future events.  If you go to our events page you can see  events and activities that were originally scheduled for 2020 and see which ones have been cancelled..  We hope to be back as normal soon and note that we will confirm / cancel any event nearer the time.
Catch a carp fishing day 2020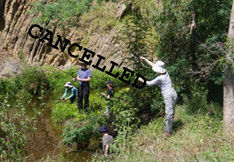 Fishing Day for families - Sunday 22nd March 9.30 - 11.30 am.
Unfortunately we must postpone this event as Fishcare (who supply the equipment and instructions) have decided not to undertake such activities at the current time.  We hope to be able to hold this event later this year or early 2021.
Clean Up Australia Day 2020

Come to Clean Up Australia Day 2020 in the Darebin Parklands.
Sunday March 1st (9.30am - noon)
Our Parklands is a precious place that's home to echidna, wombats, fish and frogs, bats and birds.  However plastic bags and other waste are swept down the creek and affects this habitat.  Volunteers are needed to help clean the Parklands on this nation-wide day of action.
Wear sun protection (important)and appropriate footwear, but we can supply bags and you are assured of a friendly welcome.  Meet at the Ranger's Hut (end of Separation Street). See you there!
Families who would like to become DPA members can join up on the day.
Read more on the Clean Up Australia Day page here.
Aussie Backyard Bird Count October 21st - 27th 2019
The Aussie Backyard Bird Count s a great way to connect with the birds in your backyard no matter where your backyard happens to be 
You can count as many times as you like over the week, we just ask that each count is completed over a 20-minute period. The data collected assists BirdLife Australia in understanding more about the birds that live where people live.
For more information on how to take part, head to the Bird Count website
Junior Rangers - Snake Safety Session  - Friday 8th February 2019
7.00 pm February 8th - Book your place to attend the Snake Safety Session with an expert from Black Snake Productions.
Bookings are essential as places are limited.  For more information go to events page.
This is a members event and a parent/guardian must be present to supervise children at all times.
Sugar Gliders spotted in the Parklands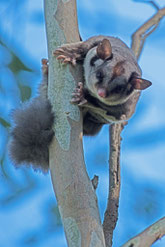 July 27th 2018  - Sugar gliders have been seen using one of the nest boxes in the Parklands.  They are highly social animals and are active at night (hence their large eyes, which enables them to see in the darkness).
DPA Volunteer Group wins Australia Day Award!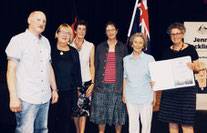 On Australia Day 2018 members of the Thursday group headed to Eltham Community Centre to receive an Australia Day award for "improving the Darebin Parklands for our community as well as improving the habitat for all creatures that live there".  In all, eleven members received awards.
The event was attended by many volunteers and Jenny Macklin, Federal Member for Jaga Jaga presented the awards.  Well done everybody and thanks go to Katy, the ranger, for her support.