Forthcoming events
Thursday 12th July 2018 - Nesting Box Visits

Junior Rangers - Nesting Box Visits
Details of a visit to the Nesting Boxes with the Parklands Ranger
2018 JR Nesting Box Visits.docx
Microsoft Word Document
299.3 KB
Saturday 23rd June 2018 - Junior Rangers Frisbee Coaching

Frisbee coaching in the Parklands
Details of the Frisbee Coaching for Junior Rangers.
2018 frisbee event details.docx
Microsoft Word Document
64.8 KB
Thursday 12th April 2108 - Junior Rangers Archery in the Amphitheatre

Archery in the Amphitheatre
Details of Archery event for the Junior Rangers. Booking is essential.
2018 Archery event details.docx
Microsoft Word Document
390.5 KB
Sunday 25th March - Opening of the Darebin Yarra Trail Link.
Free BBQ from 11am at Sparks Reserve Ivanhoe (alongside Heidelberg Road).  Otherwise meet at the Ranger's Hut (end of Separation Street) at 10.30am to join the walking group who will make their way down to Sparks Reserve on foot!
Sunday 4th March 2018 - Clean Up Australia Day in the Parklands
2018 Park Care Days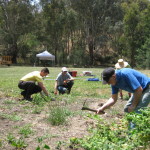 Members are invited to join the rangers and assist in improving the Parklands - usually planting but sometimes a little weeding.  Tools and gloves provided, just bring yourself or the whole family!  More details are provided on our website closer to the date, so please check in case the location is changed!
Dates for 2018:
Sunday 27th May (1pm - 3pm)   - Planting native grasses and lilies at Zeroland (near car park / bush kinder)
Sunday 24th June (1pm - 3pm)  - Planting shrubs and ground cover near Ivanhoe Wetlands / Stepping stones
Sunday 22nd July (1pm - 3pm)  - Planting saltbush, daisies and kangaroo grass at Zeroland
Sunday 26th August (10am - 12pm)  - Planting at Napier Waller Reserve with Friends of Darebin Creek (new section of shared trail, south of Sparkes Reserve on Heidelberg Road)
2018 General Meetings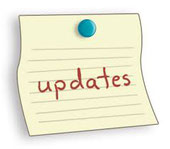 Open to all members and non-members, our regular meetings are a chance to meet the rangers and committee members and find out what is happening in the Parklands. We usually have a guest speaker and this is always very informative.  Once a year this meeting is the AGM and gives you the opportunity to vote on proposed rule changes and elect officers for the next year.  Meet in the Education Centre (next to the Ranger's hut) at the end of Separation Street.  Meetings commence at 7.30pm.
Dates for 2018:
Tuesday 13th March - the speaker will be Miranda Sharp, champion of farmers' markets across Melbourne.
Tuesday 29th May (AGM)
Tuesday 28th August
Tuesday 27th November (End of Year with BBQ!) - early start from 6pm