Forthcoming events
Please note that due to the exceptional circumstances in 2020 caused by the need to be safe during the Covid-19 lockdown many scheduled events have been cancelled.  We will email members when it is permissible to meet again.
Enjoy the Parklands for your exercise, but please respect the social distancing regulations
Junior Ranger / family activities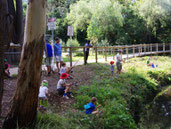 During the year we hold several events for our Junior Rangers.  However 2020 was a difficult year and we were forced to cancel most of the events that were planned.  However we are planning to hold these in 2021 - more information coming soon.
2021 Park Care Days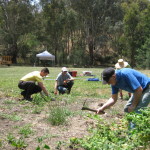 Park Care days can now be resumed and these are the provisional dates (as of December 2020).
Sunday 16th May - Mount Puffalo South
Sunday 6th June - Zero land North
Sunday 25th July - Mount Puffalo East.
More details to follow.
2021 General Meetings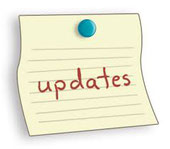 Open to all members and non-members, our regular meetings are a chance to meet the rangers and committee members and find out what is happening in the Parklands. We usually have a guest speaker and this is always very informative.  Once a year this meeting is the AGM and gives you the opportunity to vote on proposed rule changes and elect officers for the next year.  Meet in the Education Centre (next to the Ranger's hut) at the end of Separation Street.  Meetings commence at 7.30pm.
Dates for 2021:  (all details are provisional and will be confirmed nearer the dates).
Tuesday 30th March - General meeting with a BBQ dinner afterwards.  First Face to Face meeting for a year!  Let's make it a night to remember.
Tuesday 25th May (AGM) Speaker to be confirmed early 2021.
Tuesday 31th August  General meeting.  Speaker to be confirmed nearer the date.  
Tuesday 30th November  Celebrate another year in the Parklands with our annual end of year BBQ at the Rangers Hut.